2019 Youth Employment Opportunities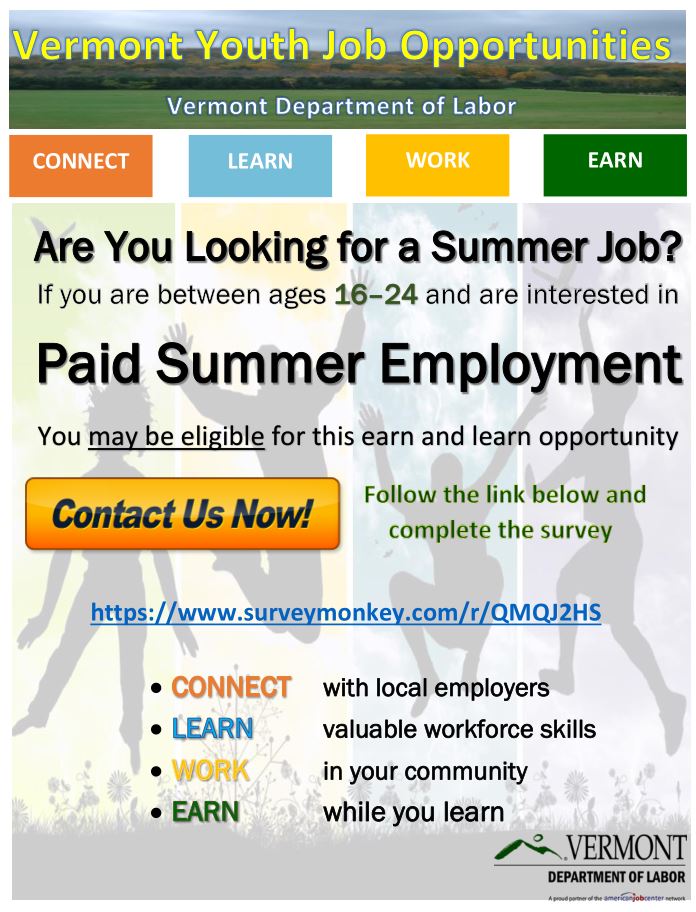 Looking for a summer job!
If you're between the ages of 16 and 24, and are interested in paid summer employment, you may be eligible for one of our "earn and learn" opportunities.
Complete the survey by clicking on the link below, and we'll respond back immediately.
https://www.surveymonkey.com/r/QMQJ2HS
For more information about this opportunity, contact one of our local Career Resource Centers in Burlington, St. Albans, St. Johnsbury, Newport, Morrisville, Barre, White River Junction, Springfield, Brattleboro, Middlebury, Rutland, and Bennington. (Career Resource Centers)